Please select from our designs below. Please note that in order to keep costs down we do not offer a bespoke web design service.
Some of our designs have colour options, but there is limited variation available.
Design 1
Design 2

Design 3

Design 4
Design 5

Design 6

Design 7

Design 9

Design 10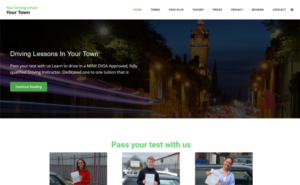 If you're not sure which design to choose you can fill in the order form anyway and make a decision later in the process.